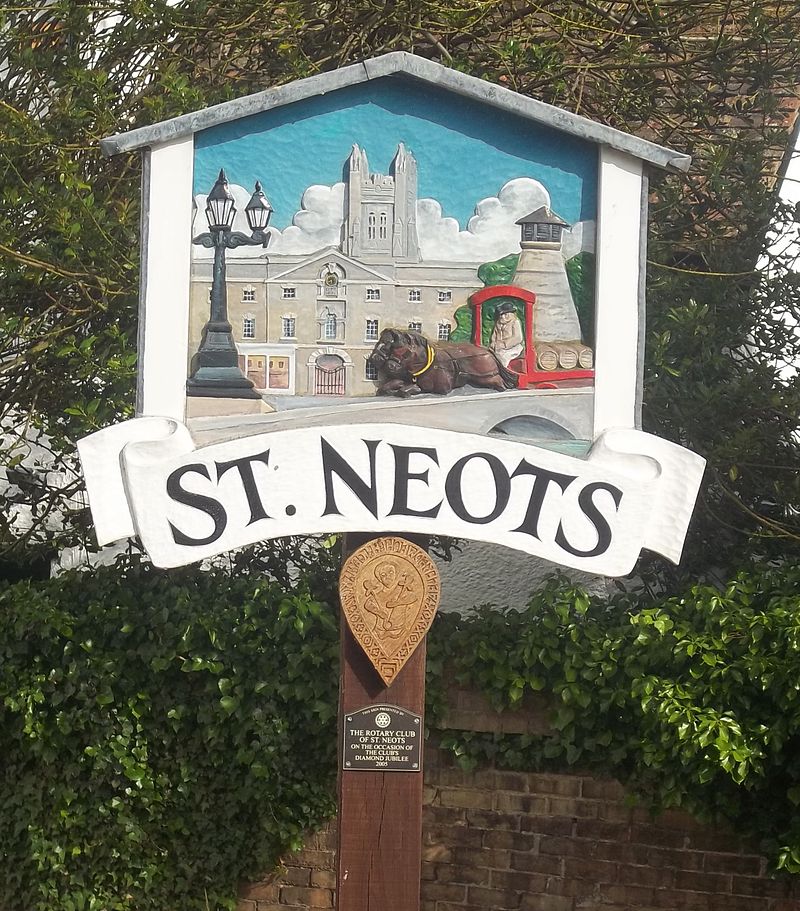 A Climate Emergency was declared by St Neots Town Council on February 26th 2019, along with a commitment to work towards carbon zero – as an organisation – by 2030. A working group of interested councillors and residents was formed to report back within 6 months, on how to achieve this.
Local company Energise, which works mainly in the commercial sector to help companies reduce their energy use, contacted me following press coverage of the declaration. They offered to calculate the council's footprint at cost price, and set out a 'pathway to zero' for us to follow.
In July the group reported back, the council unanimously agreed to accept the company's offer, and the report was presented to council late autumn, with first steps on the 'pathway' about to be approved in next year's budget as I write.
The working group, which has three councillors and now ten residents – it began with four – has explored other, related issues in addition to its initial role. A 'Switch It Off' campaign is planned for early spring 2020, involving a schools poster competition and action day – this is to encourage stationary vehicles to switch off their engines! Very common in town to see engines running while the driver just sits…
A town tree planting initiative is set for March, 1,000 trees having been ordered from the Woodland Trust to be set on four Town Council owned sites and involving several groups, including Scouts, who will commit to after-care. St Neots Green Energy is a fledgling group in the throes of commissioning a feasibility study for turbines on the Great Ouse at Eaton Socon Lock and possibly also Little Paxton Lock.
Incredible Edible and Grow Wild are two resident groups developing rewilding/community food growing where they live. The council will be using a specially designed 'towards carbon zero' logo on all its communications – to be finalised as I write – to raise awareness and demonstrate it sees this as a priority.
A Climate Emergency Action Day was organised by St Neots Quakers and supported by several other groups in town – it was made clear the inspiration for this was the council's declaration and subsequent zero commitment. A refill shop – the first in the district – has just opened. The council is budgeting for electric charging points next year.
A public meeting is planned in March to inform the town of progress with the community energy project and invite anyone with expertise or interest to join with others in pursuing this further, ie wind and/or solar opportunities.
Back in January this year two residents approached me asking if there was any 'mileage' in asking the council to declare a Climate Emergency. At first I hesitated wondering if this was too ambitious and likely to fail… but my conscience kept insisting I must. My proposal on the night, which was unanimously approved, finished with these words:
"On a personal level, I became a grandmother to William in November, a brother for Anna, who will be three in May. Let's remember all our grandchildrens' futures as we consider this tonight."